Determining Medical Malpracticemedmal
The question in every medical malpractice case in Maryland is whether the hospital or doctor's failure to exercise the degree of care that a doctor or surgeon of the same medical specialty would use under similar circumstances and, if so, whether it caused injury to the patient. These are two separate questions.
It is difficult for injury victims to know whether their injuries are the result of medical negligence or whether their injuries are just a tragic result that could not have been avoided by proper medical care. Our Medical Malpractice lawyers can help clarify the question of whether medical negligence may have occurred in your case.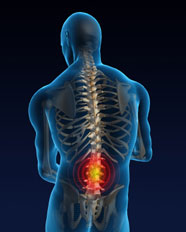 We Can Help
We understand what it means when a loved one places their trust in a medical provider only to have that trust silenced by a serious medical malpractice mistake. Our experienced and highly qualified trial attorneys understand the pain and confusion you are feeling and the questions that need to be answered now.
Our Maryland medical malpractice lawyers pursue claims in the Baltimore Washington area for medical negligence claims involving hospital malpractice in the emergency room or after admission, surgical errors (such as cutting or severing organs, nerves, ducts (often during gallbladder surgery), vessels or bowels, anesthesia mistakes, and infections), medication or drug errors and mistakes (such as drug overdoses, unrecognized drug allergies or improper use or combination of drugs), the failure to diagnose the patient's condition (such as cancer and heart conditions), and nursing home abuse and negligence claims. We can offer you guidance throughout this traumatic time by evaluating your case and letting you know quickly if you have a matter which we can pursue.