Appealing a court decision can be a daunting process. To begin, there are issues of jurisdiction, cost, timing, and determining what issues are actually ripe for an appeal. When called upon to assist clients, we help by performing the following services:
Reviewing your chances of success on appeal
Legal Research relating the grounds supporting an appeal
Filing paperwork as necessary to initiate the appeal process
Determining what issues should be appealed
Determining the need for a bond
Determining which portions of the record are necessary for the Extract
Preparing the Appellate Briefs
Representation during mediation efforts by appellate court officers
Arguing your Appeal to the Court
Post Appellate filings as necessary.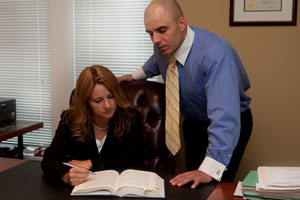 When weighing the benefit of filing or defending an appeal, there are four (4) main sources of costs to consider:
Price of a Bond (if necessary)
Transcript of Proceedings
Production of Briefs and Extracts (remember – up to 20 copies may be required for the court)
Attorneys Fees
We invite you to call our office for a free consultation to see how we can make a difference for you.